Veterans build a dream retreat for fellow veterans to rebuild after time in the military
– Ellen Glover
Geoff and Christy Schram are veterans of the U. S. Army who have a dream for other veterans: to build a quiet place in Custer County to recover from the physical and psychological trauma of serving the military while showing them the benefits of animal therapy.
Geoff served nine years in the Army Reserves, including two tours of Iraq and Afghanistan. He has PTSD and struggled to find a calm place with people who understood his experiences. He was inspired by K9s for Warriors, a nonprofit that pairs a struggling veteran with a shelter dog trained to help veterans with post-traumatic stress. It took two years before he got his dog, Ace, and the time spent waiting for a dog gave Geoff the idea of providing a space to relax while a veteran either waits for a dog or figures out their next steps. He and Christy formed a nonprofit to begin their outreach efforts for veterans (they are not affiliated with K9s for Veterans) and moved to Colorado to start their dream.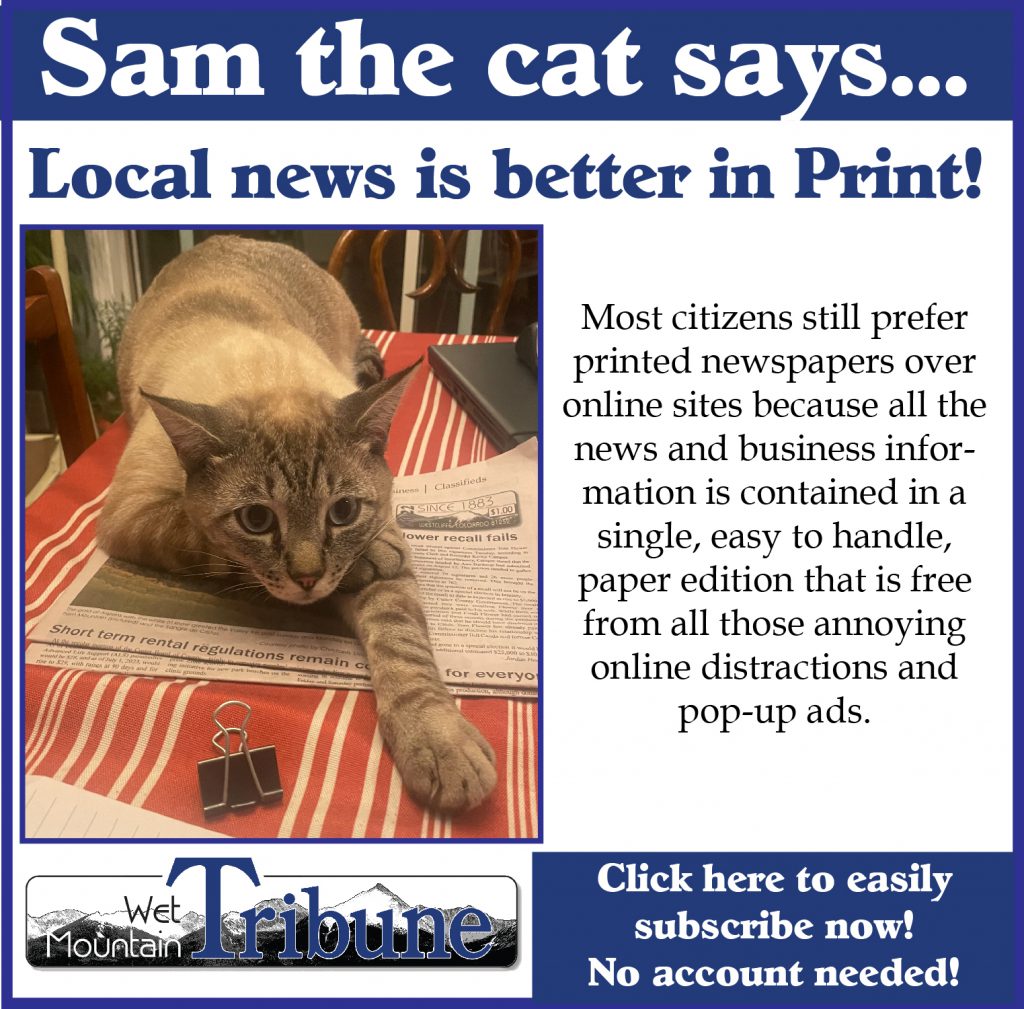 "I have found great therapy through animals alone over the years and believe we can provide that for so many other veterans alike. We also understand that some veterans just need somewhere to relax away from the busyness of crowded spaces, and our ranch is great for that because we are on 75 acres and off the grid with no one in sight," he explained.
"We are committed to providing a retreat where veterans living with PTSD, traumatic brain injury, or sexual assault or sexual harassment experienced during military service. People can find peace through relaxation, animal therapy, and enjoying the environment."
Their ranch is located in Centennial Ranch, about 16 miles south of Westcliffe. The property includes a large home and a sturdy barn for horses and other farm animals. Right now, they have two goats and a chicken called "Hen," with plans to add a donated paint horse and ducks.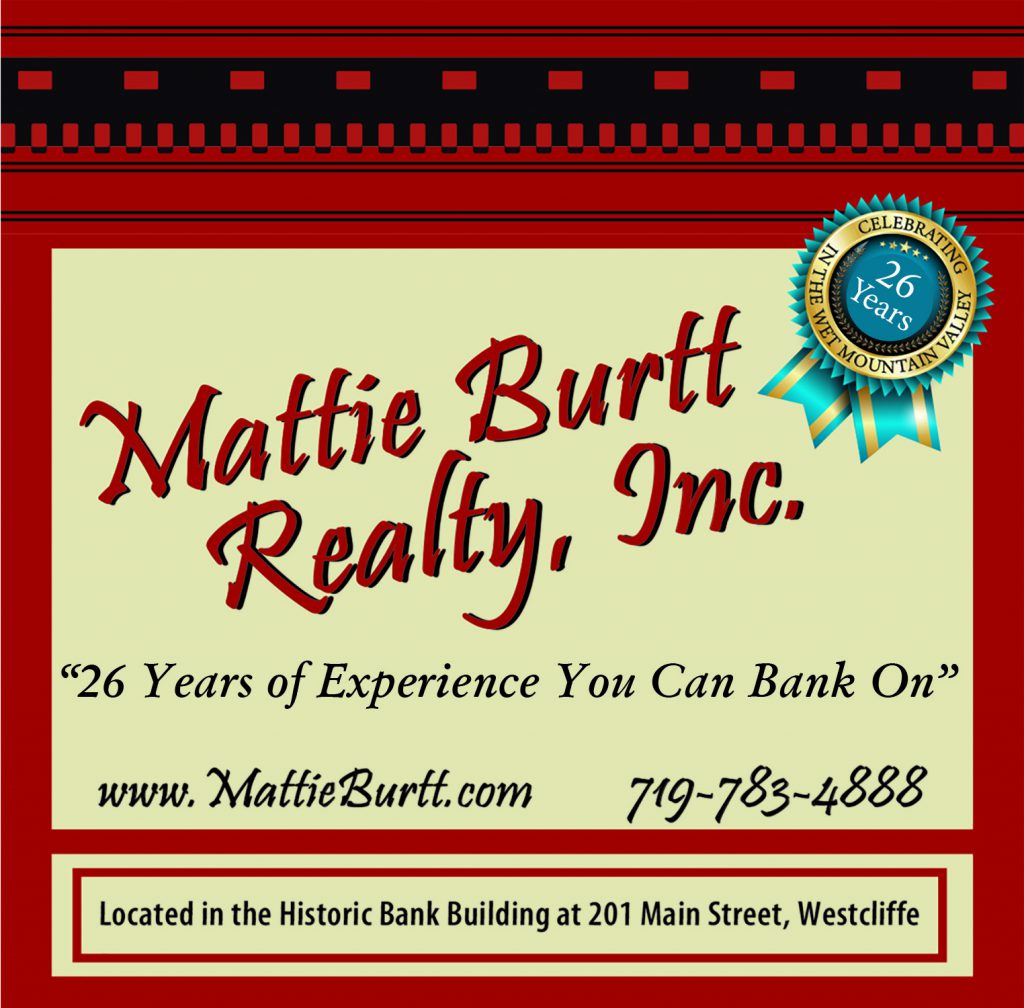 Christy served in the Army Reserves from 1998 to 2006 and continues to work from home. She and Geoff have three children, two of whom are with them at the ranch and attend Custer County School. Their oldest child is in the Ohio National Guard and decided to stay in an urban area. "She would have been bored here. She is an urban girl," Geoff said with a smile.
Their space currently can accommodate a visitor in a guest bedroom in their home or use a camper trailer on the property. A creek runs through the property, and they have a clear view of the Sangres from their deck. The day this author was visiting, the crabapple trees were blooming, and there were new green leaves on the aspen trees.
The couple's plans for the ranch include getting the ranch to a point to expand to more structures, such as a bunkhouse to accommodate more guests or volunteers to help build outbuildings for the animals. Christy hopes to have raised beds in the garden, and Geoff wants to update the solar power system for a more reliable power source.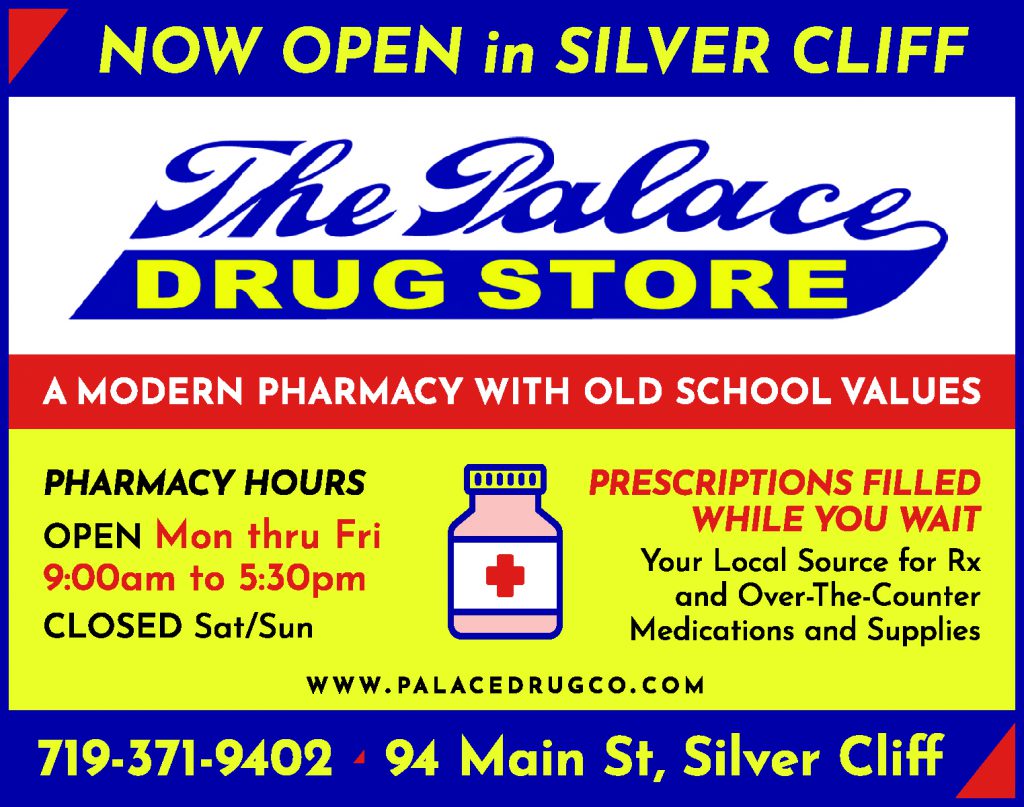 "We have been fortunate so far with offers from people to come and work at the ranch. A woman from a car dealership offered to come and build a chicken coop. Veterans have also offered to be ranch hands. We need help and support from the veterans' community as well as from Custer County," he said.
If you would like to donate your time or support to the Veterans Rescue Ranch, see their website at https://veterans-rescue-ranch.odoo.com or call Christy and Geoff at 513-317-7647.
– Ellen Glover