The town of Westcliffe has slowly built a reputation as the hub of high-quality artwork and downtown now boasts over half a dozen art galleries. And this Saturday locals and guests alike can tour the galleries while enjoying music, snacks, and unique art open houses. The Art Walk will go from 11 a.m. to 7 p.m.
Greenstone Artworks

Expressionist and colorist artist Coni Grant is the featured artist at Greenstone Artworks in Westcliffe, during July, with a reception for the artist on Saturday, July 8, from 4-7 p.m.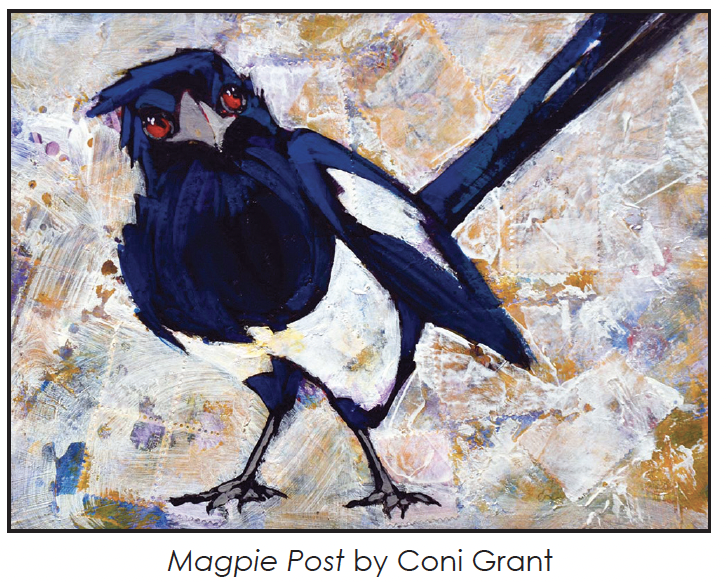 Grant is an accomplished artist in oil and acrylic. She paints vibrant artworks of landscapes and wildlife that she's observed during her many outdoor painting excursions. Coni will be painting at the easel and be on hand to discuss her techniques all day Saturday at Greenstone.
Grant has been called an expressionist and a colorist because she does not subscribe to a literal view of the land- scape but uses design and color as a means of expressing light and space. She's been influenced by painters of the American West and Canada, where plein air work has a great tradition, and also by the expressionist painters of the early 20th century.
Coni is also an enthusiastic and innovative artist, committed to art education at every level. A teacher and painting demonstrator for over 25 years, she teaches classes at her Plainview Studio in Alamosa, Colorado, and the Alamosa Family Recreation Center. Classes address foundational painting skills such as design and composition, color, value, and brushwork.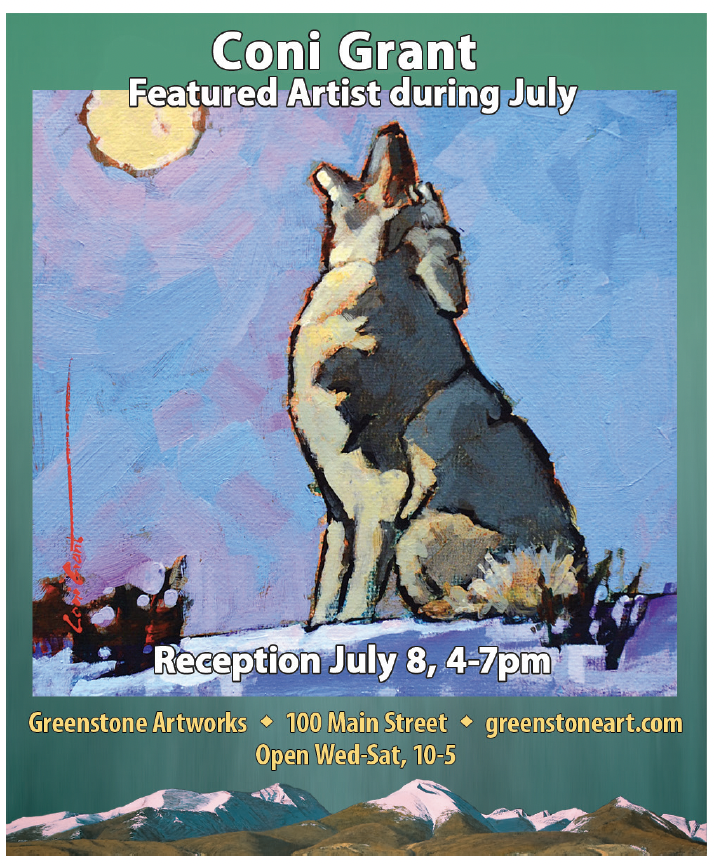 Greenstone Artworks is an art gallery, studio, and workshop located at 100 Main Street in Westcliffe. It represents select southern Colorado artists in many different media and is the creative outlet for the fiber arts of Alpenglow Alpacas. More at: GreenstoneArt.com. More about the artist can be found at conigrant.com.
Cheryl Swartz Jewelry Smith and Karen LeBlond Pottery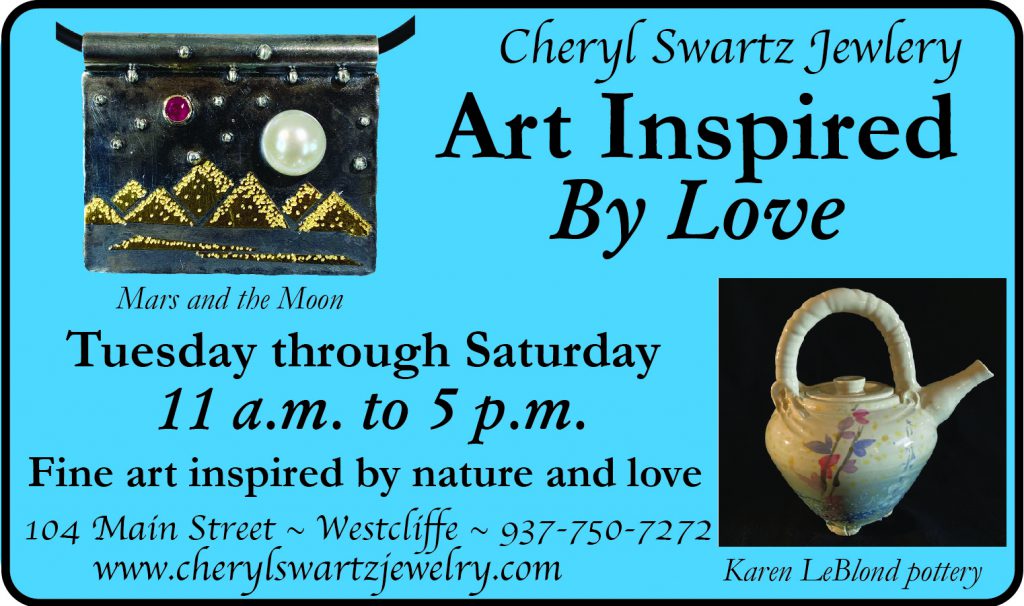 One of the foundational galleries on Main Street is the unique gold and silver artwork of Cheryl Swartz and the world-renowned pottery of Karen LeBlond. This Saturday they will be offering free music stating around noon, along with homemade ice-cream and much more. Visitors will be amazed at the quality of jewelry and pottery that is on display. 

Located at 104 Main St, Westcliffe, CO 81252. Visit https://cherylswartzjewelry.com to see more. 
Jordan Hedberg