By Ellen Glover
American Legion Post 170 held a special awards ceremony for the first time in a while on April 4 at Cliff Lanes Rancher's Roost to honor its members' long service to the organization and to the community.
According to Carol Kennedy, junior vice commander and chaplain for the Post, the Post had not had a ceremony during the pandemic, and Tuesday's meeting sought to recognize people for their longevity, meritorious service, and devotion to Custer County.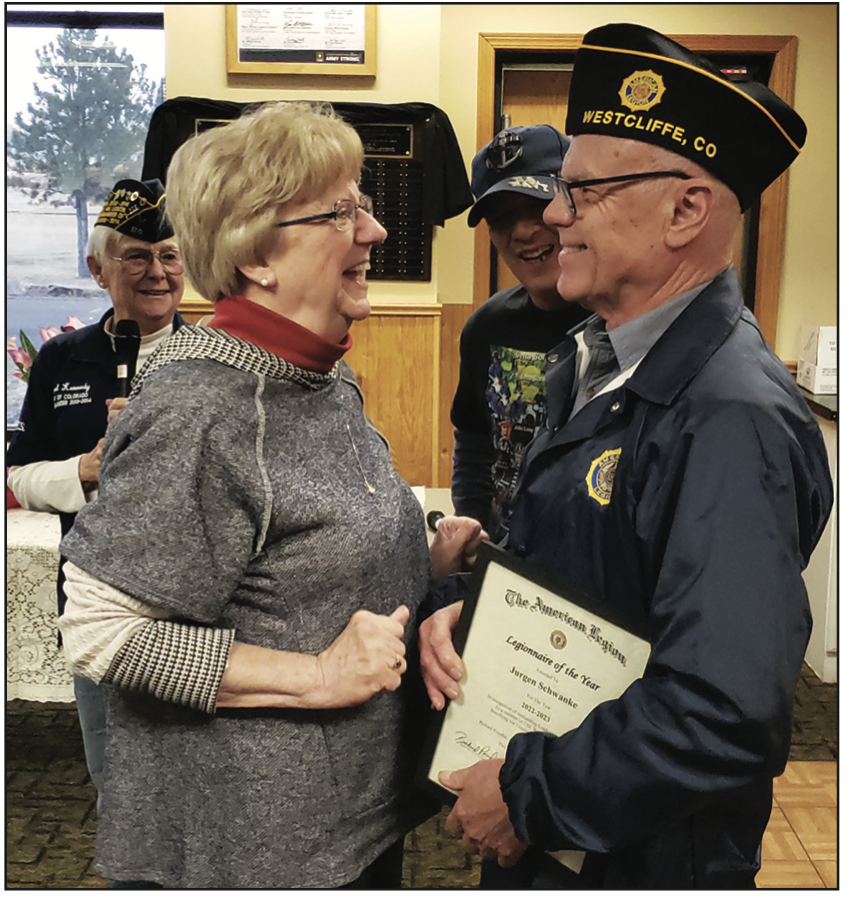 Membership longevity awards were given to Chris Ueberroth for 35 years of service and to Michael Benetti for 40 years of service. The Post gave certificates of appreciation to Melinda Ruzanski and Donna Adams of Rancher's Roost for hosting the group.
Post Commander Richard Posadas presented members with certificates for helping fellow veterans in the community, serving as liaisons to the state Legion organization, and as officers of the post.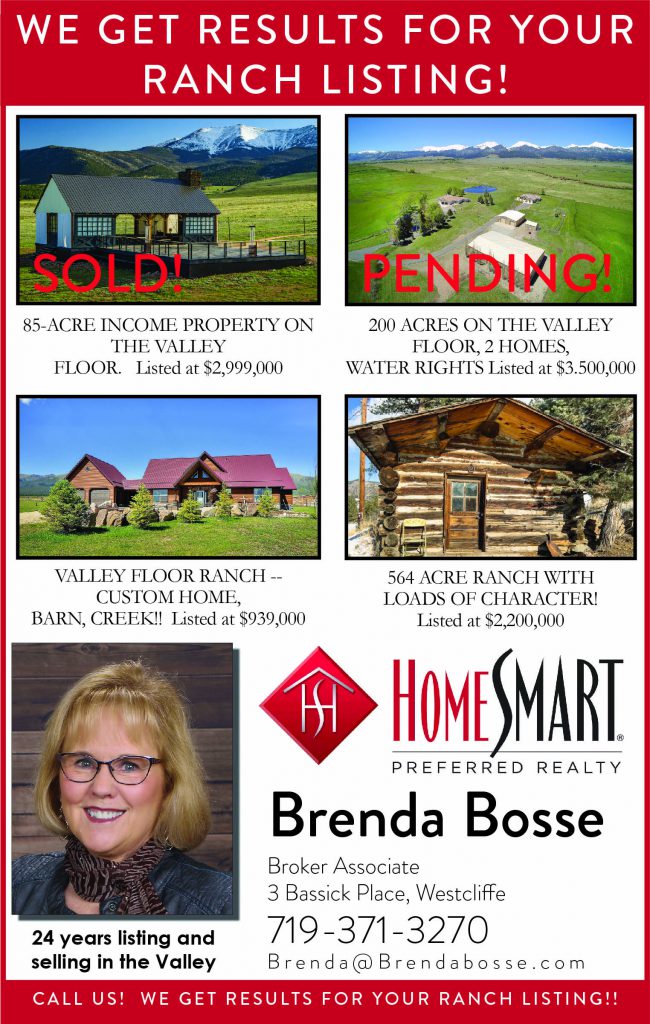 Jurgen Schwanke was honored as Legionnaire of the Year for organizing the December 2022 Wreaths Across America program when the Post laid wreaths on 380 graves of veterans in five cemeteries in Custer County. Posadas said Schwanke organized the event, accepted donations from local residents so that no grave went without a wreath, and ensured that the event did not cost the group any money. Local Boy Scouts and interested citizens helped in the effort.
Posadas also awarded Joy Lowe awarded with the Volunteer of the Year award for her work as adjutant and other roles with the post. Lowe organized the awards ceremony and was surprised by her own award.
If you are a veteran and would like to join the American Legion, contact Post Commander Posadas or Bob Dreher.
– Ellen Glover