By W.A. Ewing, Originally published on April 6, 2020
Today is known throughout Christian liturgical and devotional practice as "Maundy Thursday," as Holy Week wends its way from last Palm Sunday to this coming Easter Sunday. The day takes its name from the Latin mandatum, "command."
According to one source in the literary foundations of Christianity, the Gospel of John recalls this day before Jesus' betrayal, arrest, torture, and death on the cross the following day—"Good Friday," tomorrow—as the day Jesus called his disciples together for what would be their last Passover meal, the ordinary practice of devout Jews in that day and this. During the meal, he is remembered to have said, "A new commandment I give to you, that you love one another: just as I have loved you, you also are to love one another." Seems like good counsel, wherever one might be on a religious/non-religious spectrum.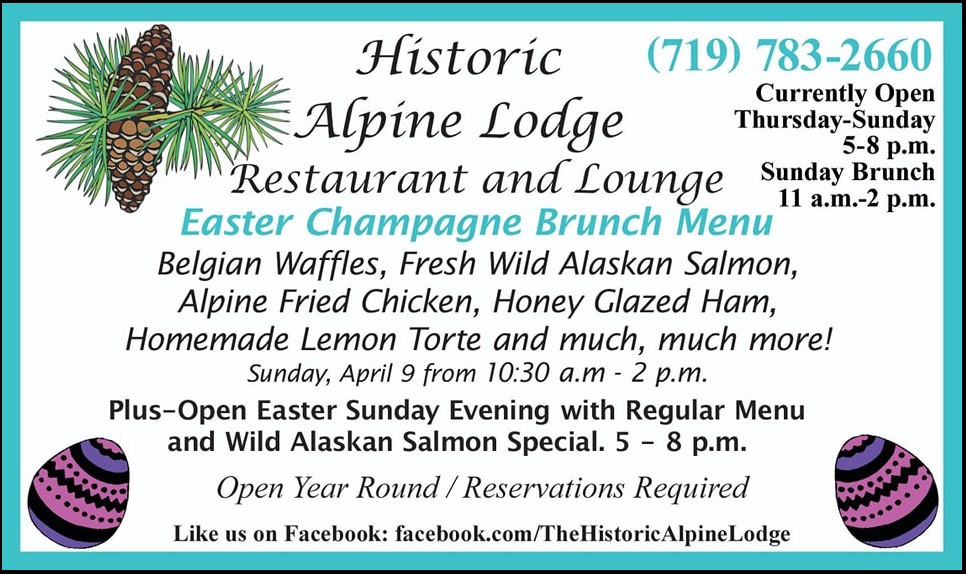 The English word "Easter" parallels the German word ostern, but remains of uncertain origin. Currently, the long-fostered view, expounded by the Venerable Bede in the 8th century, CE, that it derived from Eostre, or Eostrae, the Anglo-Saxon goddess of spring and fertility, is giving way to a newer consensus that "Easter" comes from the Chris- tian description of Holy Week as in albis, the plural of alba ("dawn") which became eostarumin Old High German, the precursor of the modern German and English term. The Latin and Greek pascha ("Passover") provides the root for pâques, the French word for Easter, and for the English "paschal mystery."
In any case, the springtime religious festivals are accompanied by a general celebration of promise for renewal and re-birthing. This year the eight-day Jewish observance of Passover began last night at sundown, and continues through sunset next Thursday, April 13. Passover celebrates the deliverance of the enslaved Hebrews from Egypt so many millennia ago, with its relevant message of enduring freedom. The Christian observance of Jesus' resurrection and promise of new life continues for sometime into Eastertide, usually ending with Pentecost, 50 days after Easters, this year on May 28.
Details of local celebrations and observances are available from the several faith communities in the Valley. As of press time, the Tribune is aware of: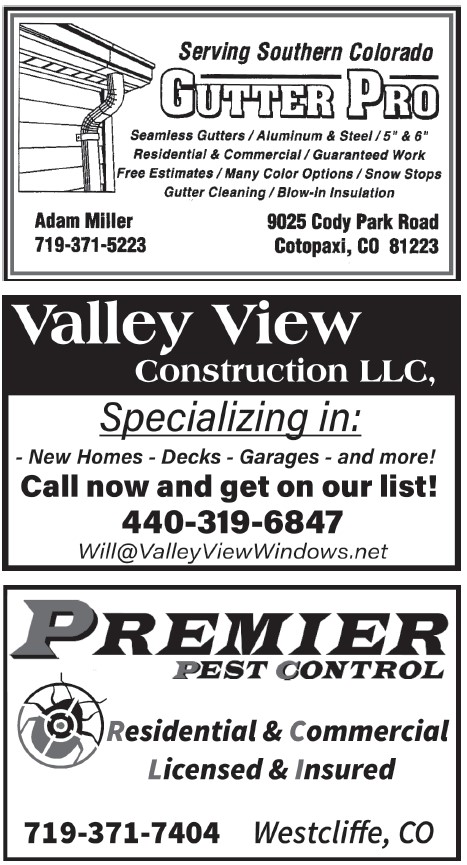 Our Lady of the Assumption, 109 5th Street, Masses on Holy Thursday, tonight, at 5:30 p.m.; Good Friday, tomorrow at 3 p.m.; the Easter Vigil Saturday, 8 p.m.; and Easter Sunday Mass at 11 a.m.
First Baptist Church of Westcliffe, 410 S. 6th Street, Services Easter Sunday early on the Bluff for Sonrise, and in the sanctuary at 10:45 a.m.
St. Luke's Episcopal, 3rd and Rosita, Westcliffe, Easter Service at 10:30 a.m.
Community United Methodist Church, 6th and Rosita, Westcliffe, Easter Service at 9 a.m,, also live streamed on their Facebook page.
Valley Bible Fellowship, 116 Hermit Lane, Silver Cliff, Easter Service, 10 a.m.
Sangre de Cristo Fellowship, 116 Jerry Drive, Westcliffe, Easter Service, 9:30 a.m.
Please contact these faith communities for details regarding additional Holy Week services, and please contact other faith communities not listed here for their Easter service details. All are welcome, everywhere.
– W. A. Ewing