By – W.A. Ewing
Nineteen years ago, a soon-to-be empty nester couple chose to camp out for about ten days in the Valley, and pretty much decided then and there that they didn't want to go home to Albuquerque. Thus began the development of a new small business venture we know today as Wet Mountain Treasures; at 206 Main Street, it is one of the iconic shops anchoring Westcliffe's downtown.
Mike and Patty Martinez continue to celebrate that summer of 2004, when they fell in love with Custer County, found the vacated Suzie's Café up for lease, signed on the proverbial dotted line, and oversaw its renovation to the charming gift shop—and personal residence in the back—it is today. The two corporate managers more than breathed a sigh of relief; they had begun a life as independent business folk, now in charge of their own lives, and living out a dream Patty had been nurturing since her Colorado Springs childhood: to operate a high-end gift shop.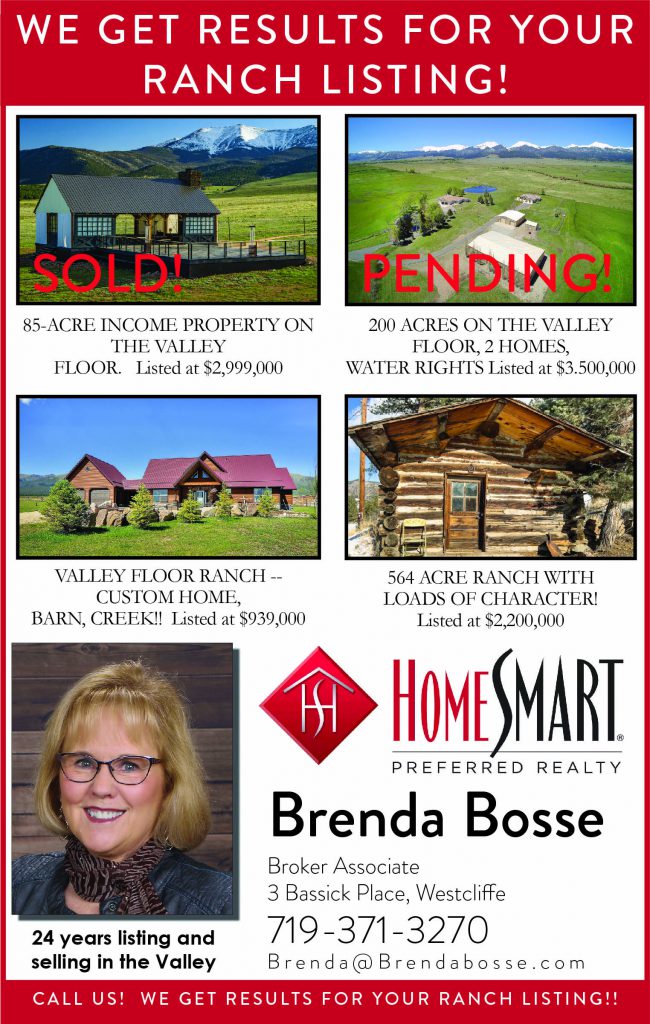 "That first year," Patty remembers, "it was pretty slim pickins!" Opening on April 8, 2005, their unique business plan has brought them to the particular ambience and inventory Wet Mountain Treasures offers to locals and visitors alike. From the paint on the wall, which exudes a kind of calmness and healthy environment for the abundant greens that live with them in their shop, to the neatly displayed products, Mike and Patty have focused on distinctiveness. They only carry gift items that aren't available anywhere else in the county. From locally created art to The Republic of Tea shelves to the Melissa and Doug toys in the east front window, Wet Mountain Treasures' inventory is singularly characteristic of the quaint shop.
"Whenever we think of branching out with a new product," Mike says, "we first ask the sales rep if anyone else in the Valley is carrying it; if so, we move on to something that isn't carried elsewhere." That commitment has brought pleased customers back again many times over the years, and some of them are now friends of the Martinez couple. "Think about it," Mike muses: "people spend hours, even days, to get here to enjoy what we have on a daily basis, the open country, a lovely small town, the quiet and peace, less stress." The conclusion of that soft meditation? To be a business where folks feel welcome and comfortable, are treated well, and can enjoy, as Patty and Mike both say, "old school" business.
Our Custer County business directory lists 21 retail/gift stores. It has been no small feat for Wet Mountain Treasures to maintain their uncommonly special presence, while capturing local history as well. For example, among their greenery—each plant has a name!—is an eighteen year-old hoya, grown out of a small shoot from Silver Cliff's legendary and much cherished Chinese businessman of yore, Lew Sing Kee. The plant was given them upon their opening by the late Irene Francis, who also saw to it that a bronze plaque in their entryway honors Susie Sanchez Loafman, "caregiver to the sick, elderly, hungry," a legend in her own right, who had operated Suzie's Café on those premises for 38 years.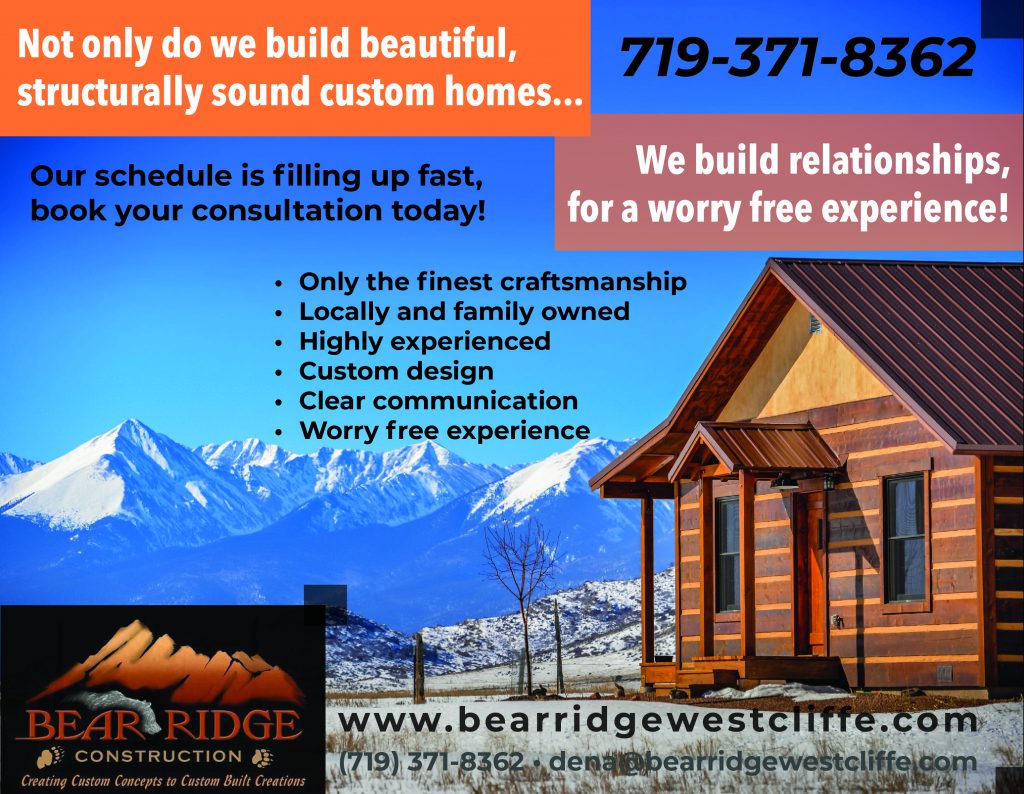 Currently, Patty and Mike are very much immersed in the here and now, finishing up their taxes, taking inventory, and making orders for one of their two busiest times, Memorial Day to Labor Day. Their other busy time is November through December, of course. They have always done their most to take a breather between those two shopping seasons; Mike is a fly fisherman, and Patty is an outdoor hiker and photographer. They immensely enjoy traipsing through the wilderness that tugged them here so many years ago. Part of their unique inventory, by the way, is Patty's A Collection of Photography: The Sangre de Cristo Mountains and the Wet Mountain Valley.
Finally, an interesting bit of good news about local business. When asked about thriving so well right next door to another shop, Mike immediately pointed out how they do not compete, but cooperate. "We're always looking out for one another; when the Kings are out we take their deliveries, for example, and vice versa. Same is true with other businesses here, we're in this together!" What a refreshing, small town outlook; no wonder the people-oriented, sparkly gift shop Patty and Mike maintain feels so welcoming. "Come, check us out," both Patty and Mike say with a smile; "see our variety, and remember, we're always here—we live right here!"
– W.A. Ewing
Originally published on March 30, 2023