The Colorado Geological Survey (CGS), a department of the Colorado School of Mines, has been funded through a grant from the Colorado Department of Public Health & Environment (CDPHE) to conduct a 5-year study of baseline radionuclides and metals in groundwater obtained from privately owned residential water wells throughout Colorado. CDPHE's reason for this study is an education focus for homeowners on wells. Note: CDPHE has no regulatory authority over private wells. The grant is covering the costs.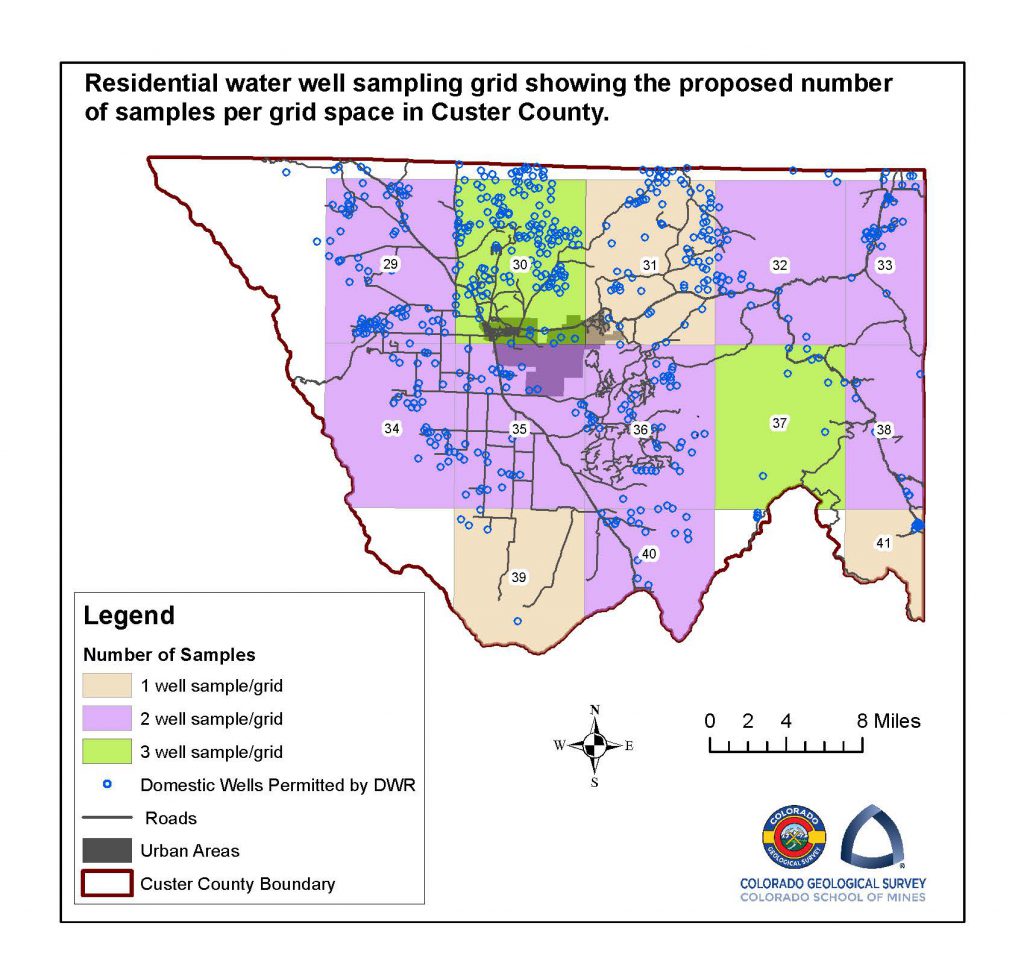 For this effort, 25 water samples are currently available for Custer County (note there are also samples for southern and Western Fremont county in 28 different zones). These were divided up into a grid, with each grid space containing between one to three proposed water samples. If the number of volunteers in a given grid space exceeds the quota, the CGS will prioritize the selection of participants by spatial distribution combined with geologic considerations and secondarily on a first-come, first-served basis.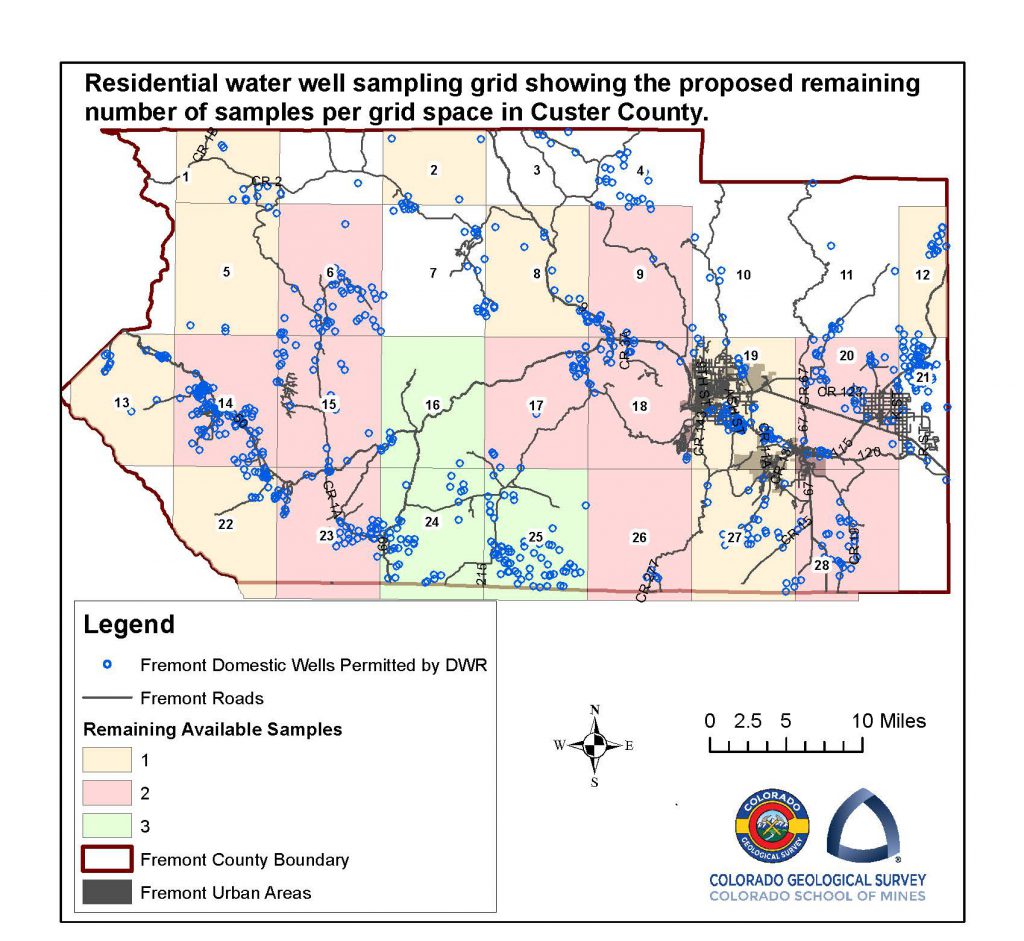 For this effort, we are seeking volunteers to whom we will ship, via FedEx Ground, a boxed sampling kit that contains sample bottles, instructions, a sample form to complete, and a pre-paid FedEx Ground return shipping label. Once we receive a water sample, we will assign a sample number to anonymize it. Thus, the owner's contact information will stay solely with CGS. We anticipate at least two or maybe three-month turn-around times before we can email lab results to the individual well owners.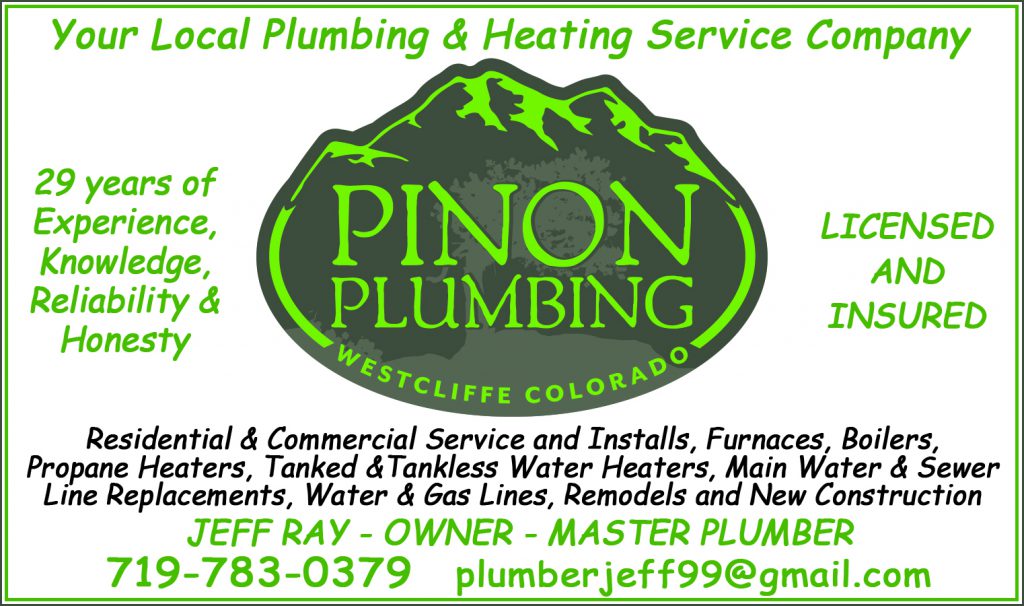 For those that are interested in volunteering, please send an email to LSEBOL@mines.edu with your name, shipping address, and phone number (FedEx requires phone numbers for shipping). A reply email will be sent with more information. If possible, please also identify which grid space the well is located within (grids are shown on our Custer County grid map).


– Press release by The Colorado Geological Survey