When Financial Advisers Barb and Ron Beckner opened Peaks Integrity Wealth Management, LLC they certainly highlighted "local" in their local business. Local, personal, eye-to-eye contact with clients is key to their conducting business and serving their customers. Ron notes that, "Our focus for business is relationships," and Barb adds, "We sit on the same side of life as our clients, and we've got their backs; we care about them!"

Both Beckners have been professionally engaged in the world of finance and financial services for many years. Barb began in Florida, then moved to New York before coming to Colorado two decades ago. Ron brings to his professional position years of "working-class America" experience. A third-generation pipefitter/welder, Ron served 4 years in the US Navy, 4 years in the US Coast Guard, completing his military career with 16 years in the Naval Reserve for a total of 24 years.

While working fulltime, he completed his University of Phoenix degree in Business Management, graduating in Honolulu, Hawaii. Returning to Colorado from Hawaii, after working for the Department of the Navy in Pearl Harbor, Ron was a financial adviser based in Pueblo, and Barb followed in the same capacity out of Florence.
They had a hunch, followed through on it, and have found that their intuitive, creative vision of serving Custer County with their combined talents and insights out of a homey Westcliffe office has held up.
"Our mission is to be a resource for our community," Barb points out, and Ron sums up that outlook, saying, "We are open and free with information," referring as well to their practice of holding no-cost consultative conversations.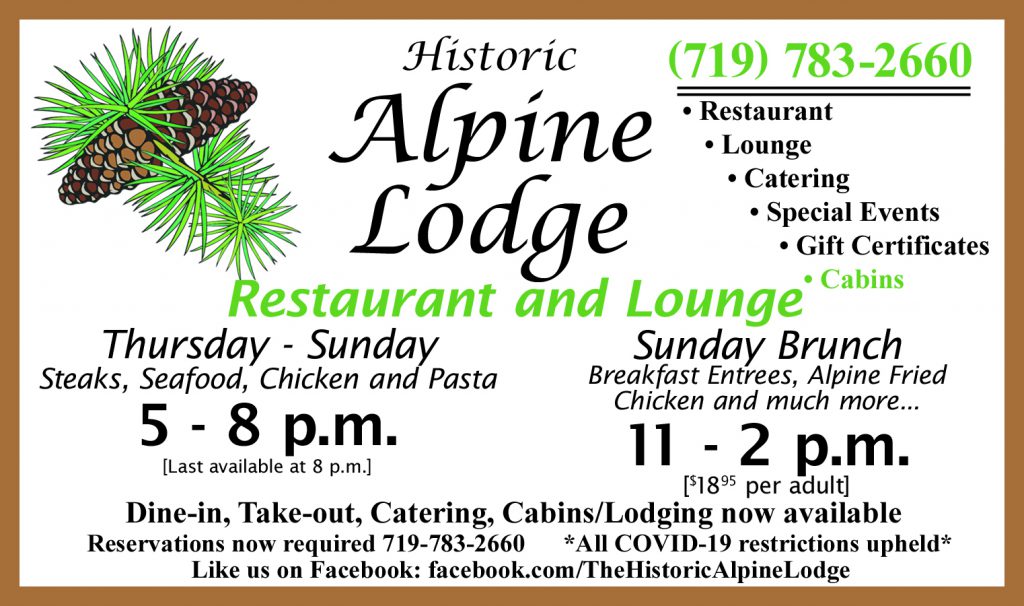 The Beckner's approach to financial management services is holistic. Specifically, money management for Peaks Integrity includes a view not only to the ordinary matters of investment and stewardship, but to tailoring each client's financial program within a caring, educational environment.
Barb and Ron provide a Financial Star Process which includes, RTime®, Budgeting/Income/Spending/Taxes, Goals, Protection, and Legacy. This process is used to inform clients of resources that can provide legal and tax structures, while sustaining family and personal values. As insurance licensed professionals, they also focus on protection with life, annuities, long-term care and disability.
The Beckners agree that in the financial world, which is globally active 24/7, they cannot provide adequate services by "just" being Financial Advisors—hence the holistic, team approach to educating, referring, and recommending as well.

(Peaks Integrity Wealth Management, LLC is an independent practice, affiliated with and offering investments through Raymond James.)


Ron is hoping to see the principles and vision which he and Barb bring to their professionalism come to print: the book he has authored and is refining for publication in 2022 is titled, A Celestial Guide to Becoming a Financial Star: A Financial Strategy and Blueprint for Working-Class Americans. Therein he speaks to a paradigm shift in financial matters; no longer perceived as the esoteric realm of specialists, the world of finance is accessible to working-class folk who need not be mystified by matters difficult to understand. "These matters," Ron says, "are not a secret, they just have not been shared." And, as noted earlier, share they do at Peaks Integrity.

Their offices at the corner of Hermit Road and Highway 69, Westcliffe are already buzzing with all the accoutrements of an ordinary urban financial management office—only without steel, chrome, marble and glass, and the often impersonal surroundings of the profession. Behind the dual computer screens alight with up-to-the-minute information on financial markets are two warm, relaxed, and caring people, dedicated to their profession, their clients—and to their own well-being.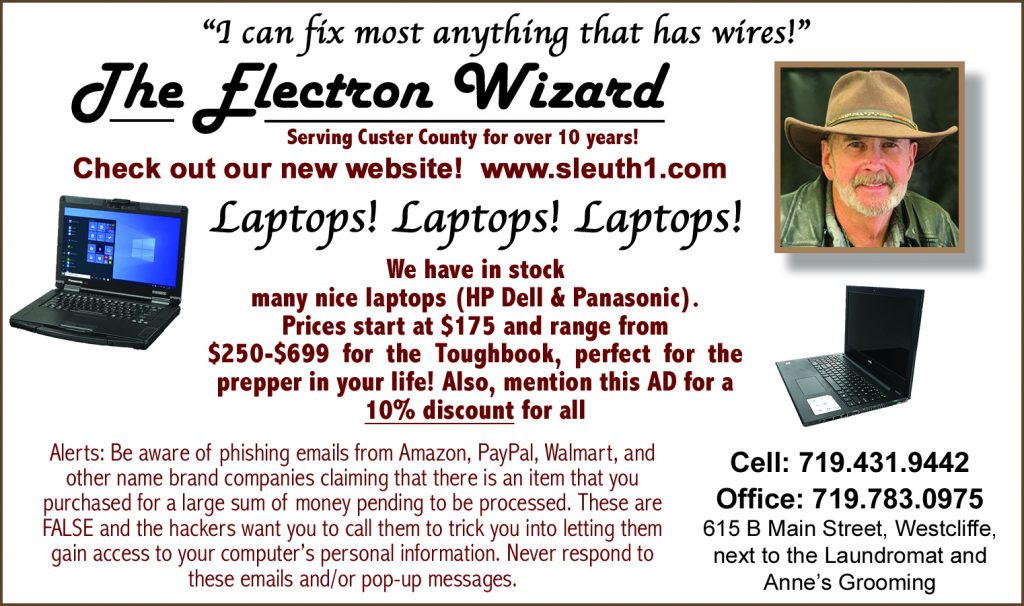 Happy to acknowledge themselves as "ordinary people," caring for aging family members at home, tending to ranch animals, engaged with the annual PRCA Rodeo, Wet Mountain Saddle Club and Westcliffe Center for the Performing Arts, the Beckners note that, "Treating ourselves well is by treating others well! People here are in general respectful. You need us, you call us; we'll get back!"

A successful local business is good news all the way around; may Ron and Barb continue with their vision and service for years to come.

– W.A. Ewing

Investing involves risk regardless of strategy selected. Raymond James and its advisors do not offer tax or legal advice. You should discuss any tax or legal matters with the appropriate professional. Securities offered through Raymond James Financial Services, Inc., member FINRA/SIPC. Investment advisory services are offered through Raymond James Financial Services Advisors, Inc. Peaks Integrity is not a registered broker/dealer and is independent of Raymond James Financial Services. 595 Hermit Road, Westcliffe, CO 81252, 719-581-7325.