One year ago, on December 10, 2020, the Wet Mountain Tribune published a story questioning the credentials of the Custer County Public Health Director, Clifford Brown. The article specifically questioned Brown's claim that he had a Master of Public Health (MPH) degree from a Dartley University. Brown had publicly listed his MPH education at Dartley University on his Linked-in profile. Dartley University is a known degree mill and Tribune research over the past year has shown that Brown likely paid the Dartley University degree mill for a degree and transcripts that are designed to look official but are fraudulent.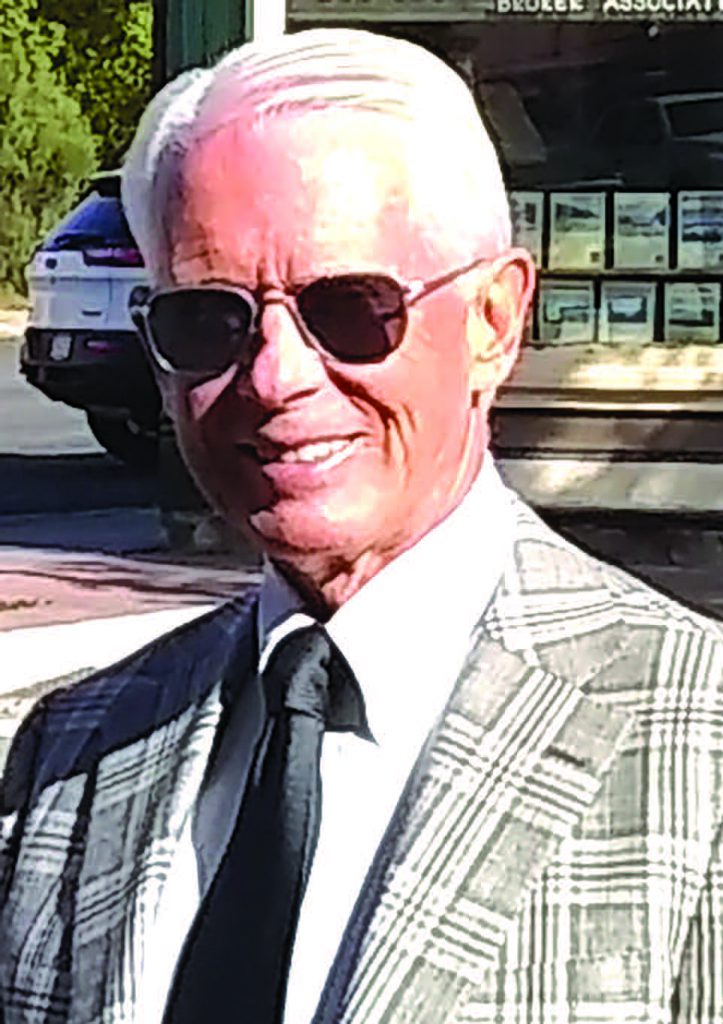 Before the Tribune went to press with the story in December 2020, Publisher Jordan Hedberg spent three weeks asking Brown and County Attorney Clint Smith to clarify and explain why Brown listed Dartley University on his resume for a MPH. Despite extended Tribune deadlines to explain or provide verifiable proof of a degree from Dartley University, Brown, the Custer County Board of Health (BOH), the Custer County Board of Commissioners (BOCC), and County Attorney Smith failed to provide verifiable information on Dartley University.

To this date, the Tribune has never received verifiable evidence that Brown ever attended classes, or received a bona-fide diploma from either an accredited or unaccredited university for his Master's in Public Health. To this day, the Tribune stands open to receive verifiable evidence from Clifford Brown regarding Dartley University or his experience in Public Health.

Clifford Brown's explanation of Dartley University
A full year after the Tribune's original inquiry into Dartley University, County Attorney Clint Smith, who represents Clifford Brown, stated publicly during a BOCC meeting on November 29, 2021, that Brown's MPH was not from an accredited university. Smith explained, "After many conversations with Clifford Brown he acknowledged readily that after the Tribune's questions into his (MPH) degree Brown discovered that his degree from Dartley was non-accredited." County Attorney Smith continued, "I want to add my own statement [as County Attorney]: being non-accredited is not the same thing as being a diploma mill, which is what Brown has been accused of [by the Tribune], in which Brown paid some money and got a fake degree… even though [Dartley] is a non-accredited university, that is not the same thing as a fake, or some kind of criminal organization going on."

Smith pressed the difference between unaccredited and diploma mill further: "You can get a degree from a non-accredited university, though it is not nearly as good as a degree from an accredited university. For example, you cannot get a student loan or financial aid if it turns out you got a degree from a non-accredited university. But it is not an absolutely invalid degree."
However, the testimony that Clifford Brown gave to the Colorado Independent Ethics Commission (IEC), which investigated Brown after a complaint was filed by Tribune Publisher Jordan Hedberg, contradicts the statements that County Clint Smith provided to the Board of Health.

The evidence against Dartley University
Smith's explanation about Dartley University stands in stark contrast to the testimony that Brown gave the Colorado Independent Ethics Commission (IEC) in the summer of 2021. The IEC investigation was dismissed on December 1, 2021 as the IEC stated that because the Dartley University question happened before Brown was hired as a state employee, "The IEC did not have jurisdiction over the case."

Before the case was dismissed, however, the IEC approved and published an investigative report on Brown on October 8, 2021. In that report Brown stated to the IEC Executive Director, Dino Ioannides that, "The MPH program at Dartley did not include written academic materials; there were no written exams and there were no written substantive class materials. Rather, substantive activities at Dartley were all oral, including phone calls and exams. There were no class lectures. Exams were conducted by four examiners. Respondent does not remember examiners' names or qualifications."

In short, Brown admitted to the IEC that he received 26 credit hours of master's level university education with a series of phone calls from a panel of four people, over a period of two years, and that he cannot remember their names or qualifications.

Dartley as a degree mill
Dartley is a known degree mill. While Clifford Brown and his attorney, Custer County Attorney Clint Smith, insist otherwise, Dartley University has been exposed as a degree mill in the book, Degree Mills: The Billion-dollar Industry That Has Sold Over A Million Fake Diplomas by authors Allen Ezell and John Bear. Ezell is a former FBI agent who performed an FBI sting operation in the late 1990's and 2000's into degree mills such as Dartley. In the second edition of the book published in 2012, Dartley University is highlighted as a known degree mill.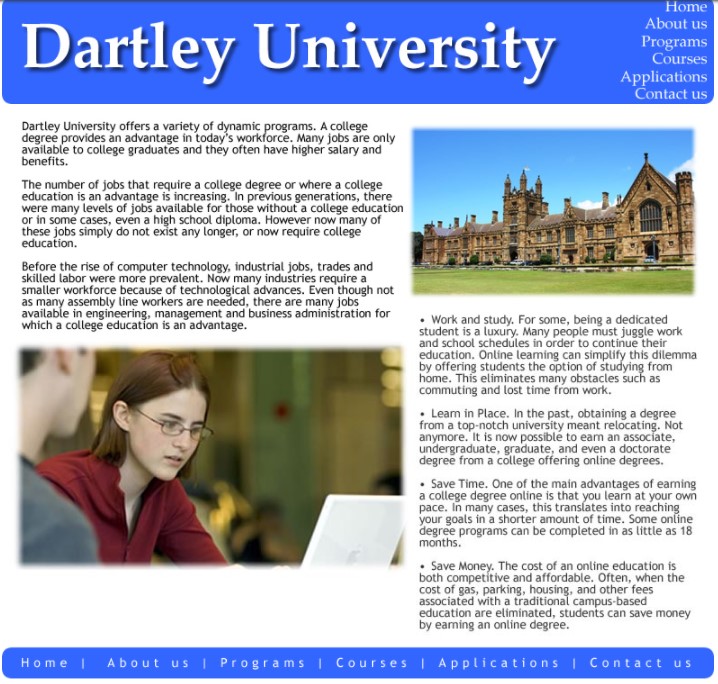 According to the book, "Degree mills are those that offer any degree, including the master's or doctorate, entirely or almost entirely based on the resume."

One of the revelations of the IEC investigation was Clifford Brown's diploma and transcripts. While the Tribune had requested proof from Clint Smith, the Board of Health, and Clifford Brown, it was only under the orders of the IEC that Brown released his diploma and transcripts from Dartley.
In an email to the Tribune, Clint Smith explained, "Dr. Brown was not aware of the accreditation status of Dartley until you made an issue of it shortly after he was offered the position of Public Health Director. He says he received an email notification from Dartley in 2012 (or thereabouts) that it would no longer be offering online courses in the United States. Up until then it was a corporation registered in the State of Delaware to do business in this country. He does not recall having any other communication with Dartley from the time he received his degree in 2008 until he received this notification in 2012."

However, the Tribune, with help from the Colorado Springs Gazette–owned Colorado Politics, has contacted the Delaware Secretary of State and the Department of Education, and both Delaware Departments have stated that they have no record of a Dartley University, accredited or non-accredited.
Delaware is the only state in the United States with a street named "Dartley Road," and while there are several businesses such as a dry cleaner listed in the Delaware corporate records, there is no Dartley University, or any type of educational institution listed.

Dartley the degree mill
Clifford Brown and the BOH have continually insisted that Brown took an MPH online course, albeit a course only conducted by phone, and that the Dartley online university only used phones once during an interview to give Brown 26 credit hours of MPH education. The Tribune was able to use the website archive, "The Way Back Machine" to retrieve the Dartley diploma mill website.

The first records of www.dartleyuni.org appeared in 2008, the same year that Brown claims to have started taking classes by phone only, with no actual instruction.

The picture that the www.dartleyuni.org website shows on its main page is a picture of the University of Australia. When asked why a Delaware University showed a picture of the University of Australia on the webpage, Brown and County Attorney Clint Smith declined to answer.

In addition, the website www.dartleyuni.org fails to show a state of business, a street address, a phone number, or even an email address. A Masters in Public health is not listed as a course to take.

But what got www.dartleyuni.org listed as a degree mill by the FBI agents mentioned previously is located in the "About Us" Section: "At Dartley University you can apply existing learning and work experience towards your degree." The Tribune states here that the overwhelming probability is that Brown has no education in Public Health and the degree he presented was purchased from the Dartley University diploma mill.

Brown's Experience in Public Health
After the Tribune's initial inquiry into Clifford Brown's MPH credentials, the Board of Health (BOH) responded with a press release a week later, which was printed in the Tribune. In the response, the BOH stated that the question of Brown's MPH was never brought up and that the BOH relied on Brown's extensive 30-page resume instead. This resume, they stated, showed that he had extensive experience in Public Health. Brown stated in his first Facebook video interview that he had "26 years in Public Health." However, Brown has never proven to the Tribune or the IEC that he has any experience outside of optometry.

To this day, the BOH has stated repeatedly that they never were interested in Brown's MPH because his resume was so extensive in Public Health. When the Colorado Department of Public Health (CDPHE) accepted the Custer County BOH application for Public Health Director in the Spring on 2021 (half a year after Brown was hired), the BOH claimed that Brown's experience and education had been examined and verified by the state.
Yet the IEC investigation proved otherwise, in an interview with Ms. Michele Shimomura, the CDPHE's Director, Office of Public Health Practice, Planning, and Local Partnerships.

"Ms. Shimomura indicated that she ultimately received the Review Form from the County BOH in mid-April, 2021. Ms. Shimomura indicated that CDPHE understands the MPH from Dartley is controversial. But CDPHE's review process does not, according to Ms. Shimomura, 'validate educational background.' Rather, CDPHE 'requires and assumes honesty.' Ms. Shimomura stated that, if the information provided to CDPHE is inaccurate, that would be a human resources problem for the county."
In short, the Custer BOH is responsible for the verification of Clifford Brown's credentials. And to this date, the Custer County BOH has provided no verifiable credentials of Clifford Brown to the public or to the Wet Mountain Tribune.

Optometry vs Public Health
The Tribune has been able to verify that Clifford Brown received a Doctorate in Optometry (OD) in 1973 from Pacific University. The Tribune has also confirmed that Brown has extensive experience in optometry with the United States Public Health Service over his career. Brown is an honored member of the American Optometric Association and served honorably for decades in Hardship Tours with the Indian Health Service (IHS) in South Dakota and Montana. Attorney Clint Smith also stated that former Custer County Human Resources Director Dawna Hobby interviewed people that worked with Brown in those locations and found him to be an excellent optometrist.

It is clear Brown has experience as an optometrist. It is also clear that he has no experience in Public Health.

As the Oxford Dictionary describes it, "Public Health is the branch of medicine dealing with public health, including hygiene, epidemiology, and disease prevention." Brown has provided no evidence that he has experience in infectious diseases, vaccines, or environmental toxins.

Conclusion
For over a year, this author and the Tribune have stood ready to accept verifiable facts from the BOH, Attorney Clint Smith, or Clifford Brown that we could verify his claims of MPH from a Dartley University. We also would accept evidence of classes from an unaccredited university, as well as experience outside of optometry in Public Health.

Instead, the Tribune has received nothing from Brown, the BOH, or attorney Clint Smith that verifies any of Brown's credentials. The only person whom the BOH, under the leadership of Chairman Bill Canda, has consulted about Clifford Brown's credentials is… Clifford Brown.
The simple fact that Clifford Brown presented the wrong fraudulent degree to the IEC, a Masters of Science in Public Health (MSPH) versus what he claims (MPH) should be enough for a BOH investigation. Instead, Attorney Clint Smith has written to the Tribune that such distinctions between MSPH and MPH are meaningless. "If changing one letter would put this whole ridiculous challenge to rest then I would gladly urge Dr. Brown to change the MPH to MPHS going forward."

In conclusion, The Tribune has provided overwhelming evidence that Clifford Brown never took classes of any kind for an MPH or an MSPH. In addition, it is probable that he likely paid the Dartley University diploma mill to fabricate the degree and transcripts presented to the Custer County BOH and the Colorado Independent Ethics Commission. Further, Brown has claimed to have experience in Public Health outside of optometry that he has never proved to the BOH or the Tribune.

The Tribune has always been – and continues to be – open to Clifford Brown or the Custer County Board of Health to provide counter-evidence to the claims listed in this investigation

– Jordan Hedberg